Radio Philippines Network
Type
Country
Philippines
Availability
National
Founded
June 29, 1960 (radio)
October 15, 1969 (television)
Slogan
Kasama Ako!
Area

Nationwide

Owner
Nine Media Corporation (Radio Philippines Network, Inc.) (34%)
Far East Managers and Investors (32%)
Government of the Philippines
(Presidential Communications Office) (20%)
Private Stock (14%)
Parent
Nine Media Corporation
Divisions
RPN News and Public Affairs
RPN Entertainment Group
RPN Sports
Key people
Tonypet Albano (Chairman, RPN)[1]
D. Edgard A. Cabangon (Chairman of the Board, Nine Media Corporation)
Armie Jarin-Bennett (President and CEO)
Ida Barrameda (General Manager)
Launch date
June 29, 1960
Former names
Kanlaon Broadcasting System (1960-1975)
New Vision 9 (1989-1994)
Picture format
480i SDTV
720p HDTV
Former names
C/S (Crime/Suspense) (January 1, 2008 – October 3, 2008)
C/S 9 (October 4, 2008 – November 28, 2009)
Solar TV (November 29, 2009 – February 25, 2011)
ETC (March 2, 2011 – March 29, 2013)
Official website
http://www.rpn9.com
http://www.rpnradio.com
Radio Philippines Network, Inc. (RPN) is a Filipino-owned media company co-owned by Government Communications Group under the Presidential Communications Operations Office (PCOO), Nine Media Corporation, Far East Managers and Investors Inc., and several private stockholders. The network's studios, main offices and transmitter are located at the RPN Compound, #97 Panay Avenue, Brgy. South Triangle, Quezon City. Founded by Roberto Benedicto and the TV network is the sister network of the government owned and controlled Intercontinental Broadcasting Corporation. RPN, along with sister media companies People's Television Network and the third broadcasting giant Intercontinental Broadcasting Corporation, as well as radio network Philippine Broadcasting Service, forms the media arm of the PCOO.
Among its assets are the broadcast television networks with airtime being leased by its parent Nine Media, serving as two broadcasters as RPN and CNN Philippines (the local franchise of the Cable News Network), the radio network Radyo Ronda as partial affiliate of sister station DWIZ in Metro Manila, and digital and satellite television channels (the teleradyo channel DZKB Radyo Ronda TV and the archive channel RPN Classic). It also operates international television channel (RPN USA) as well as digital and online portals (RPN9.com, News.RPN9.com and RPNRadio.com).
RPN is currently the proud member of the Kapisanan ng mga Brodkaster ng Pilipinas (KBP).
As Kanlaon Broadcasting System (1960-1975)Edit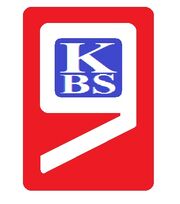 The congress of the Philippines approved the franchise of Radio Philippine Network on June 19, 1960. Instead of using its franchise name, the network instead first used Kanlaon Broadcasting System as its initial branding. Kanlaon is a volcano on the Philippine island of Negros, the home of its founder Roberto Benedicto. Kanlaon Broadcasting System started broadcasting as a radio network with its first station DZBI in Manila. By 1967, KBS had metamorphosed into a full network, with seven radio stations all over the country namely, DZRR and DZAX in Manila, DZAH and DZBS in Baguio, DZTG in Tuguegarao, DZRL in Laoag (later moved to Batac), and DXDX in General Santos. Philippine radio veteran Ben Aniceto was the operations director at the time.[2]
The broadcast network ventured into television broadcasting on October 15, 1969 with the launch of KBS-9 Manila as the network's flagship TV station.[3] KBS-12 Baguio was also signed on the air on the same year. Properties and funding for the nascent TV network partly came from ABS-CBN in the form of its old headquarters along Roxas Boulevard and equipment from Toshiba enabling them to broadcast in color. As a result, on its launch it was branded Accucolor 9 - an RPN station ("Accucolor" is the name of the color technology used) as the first Philippine television network to launch in full color. 
In 1970, KBS also acquired a Color-ready Outside Broadcast Van for the remote broadcasts of major news events and sports coverages. It was also in the same year when KBS pioneered newscasting on television as they launched the first ever newspaper-format nightly newscast titled NewsWatch. Back then, broadcast hours were limited to late afternoons up to around midnight; except for Sundays, when the channel begins transmissions after lunchtime.
In 1971, KBS was now firmly established as an all-color television network, consisting of four full powered provincial stations, strategically situated in Baguio (KBS-12), Bicol (KBS-10 in Iriga), Bacolod (KBS-8), and Cebu (KBS-9), alongside the flagship station (KBS-9) in Manila, with plans to expand southward into Mindanao.
On September 1972, the KBS television and radio stations, and its sister publication Daily Express under the Benedicto group were allowed to operate during the martial law period, where most of the media outfits were closed down. Color production with color-ready equipment would enable the government to invest in RPN for color coverages for national events, as then state network GTV (today the People's Television Network), which began two years later after the beginning of martial law, was mostly monochrome before its first color broadcasts in 1976.
The First Radio Philippines Network (1975-1989)Edit
Benedicto ownership (1975-1986)Edit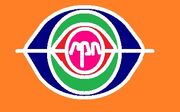 In 1975, KBS formally re-launched as RPN, the acronym for its franchise name. Radio Philippines Network (the RPN name was first used in the provincial stations before the RPN brand would later be used for the Manila station as well; the KBS name was also used for other aspects such as KBS Sports until 1986). The network covered special events such as the Olympic Games (it is also the first sporting coverage to broadcast in full color), Thrilla in Manila in 1975; and also became the official broadcaster for the Miss Universe pageant held in Manila in 1974; and programs such as John en Marsha (which both the media and academe regarded the show as the paradigm of development communication), Flordeluna and Superstar (formerly known as The Nora Aunor-Eddie Peregrina Show). RPN became the birthplace and the first humble abode of the now longest running daytime variety show Eat Bulaga! (premiering in 1979); as well as the longest running game show on Philippine television Family Kwarta o Kahon hosted by Pepe Pimentel originaly aired on ABS-CBN then BBC-2; which it aired for almost 38 years, until it finally folded up during the year 2000. The network also pioneered the use of computer graphics for their program plugs and station IDs, as well as for the broadcasts of its easily recognizable digital clock embedded on the lower left part of the screen during the entire broadcast day except for commercials, continuity plugs, station ID, and during sign-off; eventually becoming the centerpiece of the network's broadcasts in 1975; and after the fire that razed its first studios on June 6, 1973, RPN moved to the ABS-CBN Broadcasting Center in the same year, and to its current Broadcast City home in July 1978, alongside sister networks BBC-2 and IBC-13, with the transmitter of RPN located along Panay Avenue, Quezon City as the newly upgraded for better broadcast reception.
RPN also aired anime programming (making them one of the first to do so in the country) and imported and syndicated programs from the United States. RPN-9 is the first network to cover the Philippine Basketball Association games live in 1976, before the broadcasts moved on to BBC-2.
Around 1982, RPN-9 began to broadcast primetime programs and Eat Bulaga (when it was still with the network) through its new domestic satellite (DOMSAT) technology in which the 1980s logo resembles a satellite antenna.[4] This made RPN the first national network to achieve nationwide program simulcasting via satellite.
The network also became home to, from 1978 up to the early 1980s, the Super Sentai series (making it the first in the Philippines to do so, becoming a pioneer in broadcasting tokusatsu and sentai programs in the country in the process). These made it a reason for the network in 1982 to adopt The Leader as its official slogan, coupled with its Number 9 and the red corporate logos (the latter which is still the current logo of the network up to this day), due to its massive successes as the nation's number one network. In 1986, after the assumption of office of President Corazon C. Aquino, the government sequestered Radio Philippines Network for allegedly being part of the crony capitalism under the Marcos regime. By then, it was the leading network in the Philippines cornering the highest audience share in the entire country.
In June 29, 1985, RPN celebrated its 25th anniversary of the network with its jingle Salamat sa RPN, a theme song which was performed by The CompanY, with the men and women of RPN.[5] In the same year in 1985, however, RPN fell to the 2nd place in a ratings-wise, after IBC took over in the top spot due to its plenty of masa programming.
Ernesto "Ernie" Angeles was the station's voice-over continuity of RPN from 1975 to 1989.
First Downfall, Sequestration (1986-1989)Edit
After the 1986 EDSA People Power Revolution, the stock and assets of RPN, IBC and Banahaw Broadcasting Corporation were sequestered by the Presidential Commission on Good Government (PCGG). President Corazon Aquino awarded BBC's Channel 2 frequency and its affiliates, through an executive order, to ABS-CBN, and RPN's and IBC's assets were turned over to the Government Communications Group. This was a period when the network lost much of its viewership to GMA Radio-Television Arts, which had rose as the leader in 1986, and PTV, another government-owned network, causing its ratings to slump, thus tarnishing RPN's popularity.
This decline was worsened when one of its pre-1972 rivals, ABS-CBN, which struggled in the ratings upon its reopening in 1986, got a ratings boost in 1987, triggering an unfaltering ascent to No. 1 in 1988, causing RPN to fall to 4th place overall.
During the post-EDSA Revolution era, RPN launched the first Filipino-created animated series, Ang Panday. By 1989, some of RPN's programming such as John en Marsha, Student Canteen, and Superstar ended, and TAPE's daytime programs Eat Bulaga!, Agila and Coney Reyes on Camera (a co-production with Coney Reyes' CAN Television) moved under a co-production agreement to ABS-CBN, as they saw the resurgent network as a vital element in the sustaining of the three shows' success. During this period, it was already clear that RPN was losing its status as a premier broadcaster, resulting in its The Leader slogan to lose its purpose.
New Vision 9 (1989-1994)Edit
In October 8, 1989, RPN was renamed as New Vision 9 to recoup lost audience share in the ratings game of Philippine television networks. At the same year, New Vision 9 transmitter's effective radiated power was increased to 1 million watts, ensuing clearer and better signal reception in the Greater Luzon Area. The rebrand was took place after RPN and Syndicated Media Access Corporation (SMAC) took over the network's management and marketing. It became the third re-branding of the network. The reformat and re-branding instead made history for the network as it pioneered 24-hour television broadcasting in the Philippines.
At the same year in 1989, Andy Santillan (as The Unbeatable) (1989-2001, 2003-2008) joins RPN as the residential announcer when the network becomes New Vision 9.
The Second Radio Philippines Network (1994-2007)Edit
Telenovela Dominance; World-class Primetime Programming (1994-2003)Edit
In October 1, 1994, New Vision 9 was renamed back as Radio Philippines Network (RPN) and in the same year, RPN became the second VHF television network in the Philippines to broadcast in full surround stereo (after GMA Network introduced StereoVision in 1987). In 1996, though, the network quickly regained its oothold when it began to broadcast a Tagalog dub of the Mexican telenovela Marimar, which turned out to be a phenomenal success and discombobulating the competition. The network became the driving force in Tagalog-dubbed foreign programs and movies and made the popular and turnaround its ratings on the evening prime time. Due to the success, the other networks followed and broadcast telenovelas not only from Mexico but also Spanish language telenovelas from the United States, Colombia (GMA 7's Betty La Fea), Venezuela (GMA 7's Samantha and All My Love) and Argentina (GMA 7's Monica Brava) and eventually even drama series from Brazil (ABS-CBN's Ana Manuela) and Asian drama series from Taiwan (notably Meteor Garden) and South Korea (notably Bright Girl). The network also became the home of the cream of the crop amongst the English language television programs around the world; with its strong primetime programming line-up, consisting of some of the most awarded and most nominated American TV shows such as Ally McBeal, NYPD Blue, Dharma and Greg and The X Files.
Second Downfall (2003-2007)Edit
In 2003, a major network war in the ratings game ensued with the broadcast of Taiwanese/Korean-language television series (which kicked off with ABS-CBN's broadcast of Taiwanese Meteor Garden) by the two superior leading networks, ABS-CBN, GMA Network and IBC; and followed by PTV in 2014, causing RPN into decline in the telenovelas battle.
RPN renewed its congressional franchise for another 25 years on February 19, 2004. Under Philippine law, no broadcast company will operate without franchise from Philippine congress, an authority that limits and regulates operations of telecommunications and broadcast media such as televisions and radios. It was also in the same year when the network launched its primetime block, dubbed as Prime Shift, blocktimed by Solar Entertainment Corporation. The said programming block lasted until March 2007. 
Solar Entertainment era (2007-2014)Edit
Blocktime with Solar, As C/S; C/S9; Solar TV (2007-2011)Edit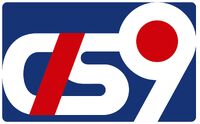 On March 11, 2007, RPN began a partnership with the
Solar Entertainment Corporation
, an operator of a number of cable channels in the country. The company began co-producing new programming for the network, such as a
local version
of the
Next Top Model
franchise.
The network underwent management changes on December 24, 2007, as Tonypet Albano (undersecretary and executive director of Malacañang's Office of Political Coalition Affairs and Deputy Spokesperson of TEAM Unity) was appointed chairman of the network (replacing Education Undersecretary Mona Valisno, incumbent Presidential Assistant for Education). Undersecretary Robert Rivera was appointed director of the board, while the president and chief executive officer became former senator Orlando "Orly" Mercado.[6]
Mercado's first major move was to expand their partnerships with Solar Entertainment. Programming from Solar's cable network C/S was added to RPN's lineup at the beginning of the new year, and PBA basketball would also return to the network beginning in the 2008-09 season, as part of Solar Sports' new three-year deal with the league after an intense bidding war with ABS-CBN.[7][8]
In October 2008, RPN's stations ultimately took on the C/S name as part of their permanent branding, and rebranded itself as C/S 9. The C/S 9 name would not last, on November 29, 2009, the network re-branded again under the new name Solar TV. In late 2010, it was revealed that RPN would no longer carry PBA games, due to planned re-launch to occur in 2011, with more "feminine" programming.[9] In 2010, the Philippine government began to actively consider privatizing RPN and IBC. Ricardo Abcede, member of the Presidential Commission on Good Government, supported the plans, noting that the government should not need to subsidize three state broadcasters when most countries only have one, and could gain a significant profit if they were sold to a major company willing to invest in the stations.[10]
Privatization; As ETC (2011-2013)Edit
In January 2011, reports confirmed that Solar Entertainment and Roberto Benedicto's daughter Kitchie Benedicto now owned a 34% minority share in RPN.[11] Communications and Operation Office secretary Herminio Coloma, Jr. also began to hold meetings with the network's employees union to discuss the financial state of RPN as part of the planned privatization.[12] On February 22, 2011, RPN's employees filed a strike notice, protesting a rumored shutdown of RPN on February 25, and accusing the government of attempting to privatize RPN without actively consulting its employees.[12][13][14]
On February 25, 2011, RPN was relaunched as ETC on March 2, 2011, with the power of a brand new 60-kilowatt Harris transmitter in Mega Manila.[15][15] Additional shares in RPN were sold to Far East Managers and Investors Inc. (FEMI), an organization company affiliated with Ambassador Roberto Benedicto (founder of RPN), and the San Miguel Corporation. The government would retain the People's Television Network to serve as the sole state broadcaster of the country.[16][17] However, due to privatization, RPN is forced to retrench 200 employees and stopping the production of RPN NewsWatch, its last RPN-produced program, on October 29, 2012 as Solar TV takes over the entire RPN's airtime.[18][19] In November 2013, San Miguel Corporation President and COO Ramon S. Ang declares interest in acquiring Solar Television Network and its stake on RPN but instead acquire a minority stake on GMA Network. [20].
The Third Radio Philippines Network (2013-2014)Edit
A public advisory was plugged, informing that ETC on RPN aired its final sign-off on March 29, 2013 as it moved to UHF Channel 19, which was awarded the frequency in the market, christening it DWKB-TV.
On March 30, 2013 on the test broadcast until resumed the operation as the commercial operation television started at 7:00pm with the big stars of the network. ETC was ceased commercial operations with ETC, which later goes to a new frequency of UHF Channel 19 as RPN returned to the air on March 30, 2013, this allowing the station to revert back to RPN as the iconic brand name and reinstate its own programming that went inactive in December 2007 and regarded as the government-sequestered and general entertainment network. Cash and resources stretched to the limit, with offices being made to double as dressing rooms and basics such as chairs, tables and phones in short supply while stars, personalities and employees will return to RPN. Hence, a new stockholders and employees as president and CEO Robert T. Rivera was brought in to rework the station's programming for the millennial generation and the newly-reformatted RPN will be the new campaign branding itself as the "Kasama" ("companion") network to target the millennials and a new line up of programming to debut on the network, including the popular and top-rating reality TV game show Survivor and several top-rated U.S. shows like Chicago Fire, Revolution and NCIS, among others. The new management introduced many changes including a stronger news and public affairs division and entertainment division, modernization of its broadcast equipment, and the acquisition of broadcast rights of Metropolitan Basketball Association games. Additionally, the network also launched a new advertising campaign and slogan,Kasama Ako!, which targeted the burgeoning middle- to upper-class youth market.
At the time, money had been scarce while resources were limited; offices were used as dressing rooms and other equipment such as chairs, tables, and phones were in more supply. The network was forced to share space in the building that was rightfully their own with the sequestered TV station IBC 13. Also, RPN acquired a new franchise to operate under Republic Act 7831 signed by President Noynoy Aquino III and creating with RPN's Radyo Ronda in the radio broadcasts for the AM radio station DZKB Radyo Ronda 1422.
In a surge of phenomenal growth, RPN earned a reputation as The Kasama Network among the ranks and it rose to a strong number 5 in the overall TV network rating by challenging the dominance of the broadcast industry leaders with their programming that combines the America's certified hits, telenovelas, animes and all station-produced local programs.
The new management priority is optimum coverage and TV signal reception. To achieve this, RPN will boost its transmission power and establish new sites in strategic parts of the country. The Kasama Network also aims to reach audiences in America via RPN USA, the world's international channel with the Dish Network.
As Solar News Channel (2013-2014)Edit
In November 2013, San Miguel Corporation President and COO Ramon S. Ang declares interest in acquiring Solar Television Network and its stake on RPN but instead acquire a minority stake of the network.[20]
On November 30, 2013, ETC was returned to SBN while Solar News Channel moves to UHF Channel 19 since the following day to widen its nationwide telecast.[21][22][23] (SBN broadcast ETC from 2008-2011)
Nine Media era of the fourth Radio Philippines Network (2014-present)Edit
On January 3, 2014, RPN and Aliw Broadcasting Corporation (ABC) (operators of DWIZ and Home Radio) recently signed a memorandum of agreement for the expanded coverage of the both TV and radio networks nationwide. Selected DWIZ programs will be simulcast on the Radyo Ronda Network. [24] [25]
As 9TV (2014-2016)Edit
On August 20, 2014, Solar Entertainment Corporation chief Wilson Tieng announced that he ceded his entire share on Solar TV Network, Inc., including its 34% majority share on RPN, to Antonio Cabangon-Chua (he died almost 2 years later on March 11, 2016, and was replaced by the returning Tonypet Albano as the chairman of RPN), owner of business daily BusinessMirror and Aliw Broadcasting Corporation.[26][27] Tieng sold Solar TV in favor of the acquisition of Thunderbird Resorts group and he will be focusing on the remaining television channels he personally owned through Solar Entertainment.
To reflect the change of ownership, on August 13, 2014, Solar Television Network and RPN announces the rebranding of RPN into 9TV by August 23 on the test broadcast until resumed the operation aired a countdown to the re-launch until 7:00 pm (PST) when the new lineup began under their new branding of 9TV by switching on its 100-killowatt transmitter and a big welcome party by the big stars of the network.[28][29] 9TV retained the news and public affairs programming, entertainment, imported foreign canned programs in the United States on weeknights and telenovelas while expanding its weekend programming to cater more audiences with the launching of Kids Weekend. [30] Also, the ALC Group of Companies appointed Benjamin Ramos as RPN's new President, replacing Undersecretary Robert T. Rivera.[1][31]
The 9TV branding is a transitional brand to separate "what is Tieng's (the former owner) and what is Cabangon-Chua's". In October 14, 2014, Nine Media Corporation (formerly Solar Television Network) inked a 5-year brand licensing agreement with the Turner Broadcasting System to give UHF 19 into CNN Philippines, the local franchise of Cable News Network, and the third local CNN channel in Asia (after CNN Indonesia and India's CNN-IBN). CNN Philippines 19 was officially launched on March 16, 2015.  [32]
CNN Philippines (2015-present)Edit
On March 16, 2015, UHF 19 started broadcasting on CNN Philippines brand.[33] CNN Philippines is the seventh rebrand of Radio Philippines Network since its inception as KBS. It has the transitional brand 9TV after seven months of operations under such brand. The new brand reflects the CNN format of news reporting on news from the Philippines.
RPN (revival) (2016-present)Edit
On January 18, 2016, in line with the recent changes within the network, 9TV undergoes a major rebranding and reverted back into RPN as the integrated brand with a brand new station ID and on-air graphics. The station meanwhile retained its long-rime popular and recognizable slogan, Kasama Ako!, the station is a quality mix of less upper-class appeal and more mass-oriented programming approach that will dominate RPN. The network is introducing RPN television jock Angelica Yap aka Ms. Pastillas Girl as the network's VJ came into the spotlight as she introduce the upcoming episodes of such RPN primetime favorites.
On March 12, 2016, Tonypet Albano returned to the network and reappointed as the chairman of RPN, replacing Cabangon-Chua, who died almost 2 years later on March 11.
On September 30, 2017, RPN President and CEO Robert T. Rivera stepped down from his position. He was replaced by Nine Media Corporation president and managing editor, Armie Jarin-Bennett the following day. Following her appointment, the network announced it would be overhauling and revamping its programming, as the network's formal shift into a general entertainment station for the millennials in a perfect mix of entertainment, news and public affairs, educational and children's programs and sports.
On February 5, 2018, RPN revamped and unveiled their brand new station ID and on-air graphics. RPN also beefed up their brand new daytime and primetime programming by catering to a younger and more of a millennial audience that will put the timeslot of the interactive game show Kasama, Break the Bank moved and expanded to the weeknight slot aside from retaining one telenovela and imported series from the U.S. (some of the most awarded American TV greats), and rebranded with a new look and a major graphics overhaul and the launch of several new local shows produced by the network: among them are E-Extra, Happy Chie, One Sound, Wattpad Presents, Gag Kulit and Music Sessions, plus several new foreign shows: among them are Riverdale, the returning season of NCIS, Grey's Anatomy and Crazy Ex-Girlfriend which debuted to great expectations, and a brand new look and a new set for RPN's flagship news programs such as NewsWatch sa Umaga, NewsWatch sa Tanghali, Arangkada Balita and NewsWatch.
In June 2018, RPN celebrates its 58th anniversary. The month-long celebration started with the grand Kasama Homecoming, which was aired on Sunday's Big Event on June 3, 2018, which gathered some former employees and talents for a grand reunion at the studios of RPN in Broadcast City. The company also did a nationwide caravan, showcasing the network's talents. RPN also aired the documentary Kasama Ako: Ang Kwento ng RPN on June 24, 2018. Finally, the network concluded the celebration with the airing of the anniversary program event titled Kasama Grande @ 58: The RPN 58th Anniversary Event at the Marikina Sports Complex in Marikina City, which had entertainment and public service events rolled up for the celebration on June 29, 2018, the launching day of RPN wayback in 1960. RPN management approved of the project and initiated its master plan for the exciting celebration. This event was also the first time that RPN is set to showcase its full force of homegrown talents in a live programming simultaneously aired from its home studio, at the RPN @ 55 venue in Marikina City by watching nationwide via TV and radio stations of RPN.
In November 27, 2018, RPN was moved to its new building as the inaugurated and renovated RPN Compound, the studio complex, corporate offices and transmitter tower in #97 Panay Avenue, Brgy. South Triangle, Quezon City after the demolition of Broadcast City.
Branding of RPN
Edit
The Leader slogan and era were introduced on RPN in 1980. First, the logo was a satellite dish with the acronym RPN on one side at the right corner (two curves, a long diagonal line and connecting horizonta and vertical lines with a connecting short diagonal line that forms the letters R, P and N that means Radio Philippines Network) and ther other, tricolored curve bars of red, green and blue which forms the station's first color broadcast on the left corner, it was used from 1980 to 1982, the modified 1969 version of the Channel 9 logo was used alongside being used in twin versions from 1969-1975 and from 1977-1980. In 1982, RPN adopts a new logo with a white RPN text on a red rectangle and a blue sanail shell Channel 9 logo with the white numver 9 in the center and with their slogan in red text (the first version) from 1982-1986 and later replaced with a blue text (the second version) from 1986-1989, The Leader branding was later introduced on the Cebu-based station DYKC-TV in the same year and by 1986, its Davao-based station DXWW-TV (formerly DXAS-TV channel 4 from 1974-1986), formerly channel 2 from 1972-1974, the former DXAW-TV), which later returned back to ABS-CBN in 1988, among other stations. Both the three kinds of brandings and the slogan were served for nine years. In 1989, New Vision 9 logo and its branding were introduced nooted for the metallic roundel 9 logo of metallic shade colors (white, golden yellow for the edges of the roundel and the metallic 9, brown and light blue-gray) with a text in golden yellow containing the words New Vision in wavy form and its slogan The Future (in times new roman) by replacing RPN as The Leader brandings (the illuminated green silhouetted version appears in the MEGA Cinema Review titlecard and numper from 1989-1994), in which RPN tapped a broadcast marketing firm to manage New Vision's operations and programming. In 1994, it was reverted back to RPN as The Network in 1994, noted for its simple roundel with the earth as its planet.
| Branding | Slogan | Years Active | Notes |
| --- | --- | --- | --- |
| KBS | Accucolor 9 | 1969–1970 | |
| KBS | The Bold Year '70 | 1970 | |
| KBS | The Great in '73 | 1973 | |
| KBS | The Color Network | 1971-1975 | |
| RPN | Top Rater RPN | 1975-1976 | |
| RPN | The Solid One | 1976-1977 | |
| RPN | Still The One | 1977–1979 | |
| RPN | Still The One in '79 | 1979-1980 | |
| RPN | The Leader | 1980–1989 | |
| New Vision 9 | The Future / Your 24-Hour Service Network | 1989–September 30, 1994 | |
| RPN | Philippines. Entertains. Informs. Serves. / The Network in Surround Stereo | October 1, 1994–1995 | |
| RPN | Let's Save the Beauty of Nature | 1995 | |
| RPN | Your Friendly Network | 1996–1997 | |
| RPN | Leading the Way | 1997–1998 | |
| RPN | Quality Primetime Television | 1998–December 31, 1999 | |
| RPN | Family TV! | January 1, 2000 – 2001 | |
| RPN | Your Kind of TV! | 2001–2002 | |
| RPN | World Class Primetime | 2002–2003 | |
| RPN | Moving Ahead | April 5, 2003–March 10, 2007 | |
| RPN | Prime Shift | 2004–March 10, 2007 | |
| RPN | Kasama Mo! Simple Ang Ligaya, Masarap Kasama! (Your Companion! Simple Fun, Comfortable to Enjoy!) | March 11-July 15, 2007 | |
| RPN | Pare! | July 16-December 31, 2007 | |
| C/S on RPN | C/S First. C/S Free. | January 1-October 3, 2008 | |
| C/S 9 | Right Here, Right Now | October 4, 2008-November 28, 2009 | |
| Solar TV | It's A Bright New World | November 29, 2009–October 30, 2010 | |
| RPN | RPN 50 Years (1960–2010) | June–December 2010 | |
| Solar TV | Kung Saan Lahat Panalo! (Where Everyone's a Winner!) | October 31, 2010–February 25, 2011 | |
| RPN/9TV | Kasama Ako! | March 30, 2013 – present | |
| RPN | We Are Companion in our Christmas | Christmas 2013 | |
| RPN | 54 Years: Kasama ng Ating Pilipino (1960-2014) | February 3, 2014 – December 2014 | |
| RPN | Share the Wonderful World of Kasama Station | March 22, 2014 – August 15, 2014 | |
| RPN | We've Got the Hits of 2014 | March 22, 2014 – August 15, 2014 | |
| RPN | Summer Power in Full Force | Summer 2014 | |
Programming
Edit
RPN ProgramsEdit
Mainly targeted the young adult demographics, RPN's programming currently consists of drama series, sitcoms, reality shows and movies from the U.S. (in original English-language audio), children's programs and cartoons from the U.S. and European countries (in original English-language audio), anime series from from Japan and telenovelas from Mexico (dubbed in Filipino). The network also produces and/or airs original Filipino programming produced by RPN aimed at the demographic as well, including news and public affairs programs, drama, variety shows, comedy gag show, game and reality shows, entertainment news, educational and children's programs and sports shows. RPN also shows regional programs, TV specials, sporting and awarding events, and sponsors other events, particularly parties around the Metro Manila area.
Wattpad signed a contract with RPN in November 2017 to make the weekly made-for-TV movies which based on Wattpad stories to be aired on the network under the weekly romantic drama tele-movie anthology series Wattpad Presents, which airs every Saturday night.
Since February 5, 2018, the network's ratings improved as they launched the Primetime Talaga and Weekend Talaga programming blocks under the helm of RPN Entertainment Group head, Lenny C. Parto under the Kasama Ako campaign. As part of the network's Primetime Talaga evening block, RPN airs the fresh and latest episodes of the American shows days, and in some cases hours, after their initial airing in the US. via its Fresh from the U.S. campaign on weeknights (9-11 p.m.).
Programming blocksEdit
Morning Talaga (Monday-Friday, 6am-10am)
RPN Kids (Mon-Fri, 9am-10am and 3:30pm-4:30pm; Saturdays, 8am-9:30am & Sundays, 8am-9am)
Lunchtime Talaga (Mondays-Fridays, 11am-2pm)
Hapon Talaga (Mondays-Fridays, 3:30pm-5pm)
Serbisyong Hapon (Mondays-Fridays, 5pm-6pm)
Primetime Talaga (Mondays-Fridays, 6pm-11:45pm)
Weekend Talaga sa Umaga (Saturdays, 8am-11:30am)
RPN Animania (Saturdays, 9:30am-10:30am & Sundays, 9am-10:30am)
Sabado Hapon (Saturdays,11:30am-3pm)
Tanghali Sunday (Saturdays,11:30am-3pm)
Weekend Talaga sa Gabi (Saturdays & Sundays, 3pm-12:30am)
Program production
Edit
RPN Delta StudioEdit
Located in Quezon Avenue, Quezon City, The Delta theater houses RPN noontime show Student Canteen and Boses Tinig Pinoy.
RPN News and Public AffairsEdit
CompetitionEdit
On April 1, 2013, RPN has been reportedly on ranking number 4 based on the Kantar Media survey. It is the certified number 3 television network behind the competition with ABS-CBN and GMA Network along with the number 3 spots of IBC and TV5. It also gained its rating on their world-class quality primetime block.
Most watched of the MBA basketball games with 10 regional stations operating, reaching 25% of all television-owning households in the country.
DigitalizationEdit
The National Telecommunications Commission (NTC) ordered that all analog TV broadcast transmission will be terminated by 11:59 p.m. on December 31, 2023, requiring television service providers to migrate to DTT by that time. The management of RPN is planning for digitalization.
With the station by simulcating of RPN's news programs Arangkada Balita and NewsWatch.
TV and radio stations nationwideEdit
International broadcastEdit
RPN programs are shown in the United States from Dish Network, Singapore, Sydney, London, Hong Kong, South Korea, Canada and Malaysia.
DivisionsEdit
RPN Entertainment Group
RPN Regional
SubsidiariesEdit
RPN Licensing and Merchandising
RPN International
RPN Marketing and Productions
RPN Interactive
References
Edit
↑ 1.0 1.1 [http://business.inquirer.net/177106/cabangon-chua-group-set-to-take-over-rpn-9 Cabangon-Chua group set to take over RPN-9 |date= August 21, 2014 |accessdate= August 21, 2014}}
↑ ABS-CBN's post-EDSA boss Ben Aniceto passes away|publisher=ABS-CBN News|date=March 21, 2016|accessdate=March 21, 2016
↑ Solar drops PBA for 'feminine' programs, Musong R. Castillo, Philippine Daily Inquirer, December 8, 2010
↑ PCGG urges gov't to fast-track sale of RPN-9, IBC-13 ABS-CBNnews.com. 2010-08-10. Retrieved 2010-08-10.
↑ 12.0 12.1 Malacanang sets dialogue with RPN-9 union ABS-CBNnews.com. 2011-02-20. Retrieved 2011-02-20.
↑ RPN 9 workers file notice of strike InterAksyon.com 2011-02-22. Retrieved 2011-02-22.
↑ RPN 9 two labor unions file notice of strike, seek Noy's intervention The Daily Tribiune 2011-02-23. Retrieved 2011-02-23.
↑ San Miguel to join bidding for RPN-9, IBC-13 philSTAR.com 03-06-2011. Retrieved 03-06-2011.
↑ San Miguel Corp. announces plan to bid for RPN-9 and IBC-13 PEP.ph 03-06-2011. Retrieved 03-06-2011.
↑ - RPN-9 to cut 200 jobs, may stop airing 'Newswatch' retrieved August 18, 2014
↑ - TV network hopeful on Ramon Ang retrieved August 18, 2014
↑ 20.0 20.1 MVP-Ang rivalry set to spill over into television with San Miguel acquisition of Solar stake|date= November 9, 2013|accessdate= August 18, 2014
↑ Solar News Channel - Expect wider reach and a richer viewing experience retrieved November 5, 2013
↑ http://www.solarnews.ph/news/business/2014/01/03/rpn-aliw-tie-up-to-broaden-broadcasting-reach#.Usbr_s5orDc
↑ http://www.businessmirror.com.ph/index.php/en/news/top-news/25323-dwiz-rpn-forge-pact-to-widen-reach
↑ EXCLUSIVE | BusinessMirror owner acquires majority stake in RPN9 retrieved August 20, 2014
↑ Cabangon-Chua acquires RPN-9 retrieved August 21, 2014
↑ Solar News to be renamed News9? (Media Newser Philippines) retrieved August 18, 2014
↑ Is RPN-9 Destined to Return? retrieved August 18, 2014
↑ Solar News Channel turns into 9TV retrieved August 14, 2014
↑ Turner, Nine Media to launch CNN Philippines retrieved October 14, 2014
↑ Turner, Nine Media to launch CNN Philippines retrieved October 14, 2014
External links
Edit