IBC

Type
Branding
The Kaibigan Network[1]
(Kaibigan is a Filipino term for "friend")
Country
Philippines
Availability
Nationwide
First air date
October 1959 (test broadcast); 59 years ago
March 1, 1960 (actual launch); 59 years ago
Founded
by Dick Baldwin
Andrés Soriano, Sr.
Roberto Benedicto
Slogan
Kaibigan Mo! (Your Friend)
TV stations
List of IBC stations
Market share
33.15% (Nielsen Urban National TAM January-August 2016)[2]
Headquarters
Broadcast City, Capitol Hills, Diliman, Quezon City, Philippines (1978-2018)
IBC Broadcast Center, Lot 3-B, Capitol Hills Drive cor. Zuzuarregui Street, Barangay Matandang Balara, Diliman, Quezon City (2018-present)
Owner
Intercontinental Broadcasting Corporation
Area
Philippines
Key people

Jose Avellana (Chairman)
Robert T. Rivera (President and chief executive officer)
Rey Sanchez (Chief operating officer for broadcast)
Atty. Jess Anthony Q. Yu (Chief content officer)
Augusto Tolentino (Regional manager for IBC Regional)
Jay Sonza (Head of IBC News and Current Affairs)
Wilma Galvante (Head of IBC Entertainment Group)
Gina P. Borinaga (Production Manager, September 1992-present)
Francis Custodio Abuan, Jr. (Owner and producer of Secarats)
Anthony Suntay (Head of IBC Sports)

Launch date
October 1959 (test broadcast)
March 1, 1960 (first air date)
1970 (Color television)
February 1, 1975
October 3, 2015 (HDTV)
March 2, 2016 (DTT)
Former names
Inter-Island Broadcasting Corporation (1959-1975)
E13 (1987-1989)
Islands TV-13 (1990-1992)
Picture format
480i (SDTV)
1080i (HDTV)
Sister network
IBC News Network
IBC Plus
International networks
Global IBC
IBC News Network International
IBC Plus International
Official Website
http://www.ibc.com.ph/
Language
Filipino (main)
English (secondary)
IBC (Intercontinental Broadcasting Corporation) (stylized as i13c) is a Filipino commercial broadcast television network and the flagship property of Intercontinental Broadcasting Corporation, a company owner of the Government Communications Group under the Presidential Communications Operations Office. The network is headquartered at the IBC Broadcast Center, Lot 3-B, Capitol Hills Drive cor. Zuzuarregui Street, Barangay Matandang Balara, Diliman, Quezon City, with additional major offices and production facilities in over 33 major cities including Baguio, Iloilo, Cebu, Palo, Zamboanga and Davao. IBC is formally referred to as "The Kaibigan Network", kaibigan is a Filipino term which means a member of a friend. This was officially introduced in 2019 during the celebration of its 60th anniversary. It is the leading television network in the country in terms of revenues, assets, and international coverage.
IBC is the third and oldest television broadcaster in Southeast Asia and the oldest commercial television broadcaster in Asia. It is also the leading television network in the Philippines with advertising revenues of almost 25.3 billion pesos for the fiscal year of 2018. IBC's first ever television broadcast was a test broadcast on October 1959 and officially launched on March 1, 1960 as Inter-Island Broadcasting Corportion (DZTV Channel 13) from 1960 to 1975 and Islands TV 13 from 1990 to 1992, It is also the first television network in Southeast Asia to broadcast in color, the first television network in the Philippines to formally launched a digital terrestrial television service.
Today, the flagship television station of IBC is DZTV-TV, which are carried in VHF Channel 13 (analog broadcast) and UHF Channel 26 (digital test broadcast). The network operates across the Philippine archipelagos through IBC Regional division which controls 6 originating owned-and-operated stations, 27 relay owned-and-operated stations nationwide and 1 affiliated television station. Its programs are also available outside the Philippines through the global subscription television channel Global IBC, IBC News Network International and IBC Plus International. Since 2014, the network is on test broadcast for digital terrestrial television using the Japanese standard ISDB-T in select areas in the Philippines.
From 1996-2003 and since 2011, it is known for its broadcast weekend live games of the Philippine Basketball Association (PBA), the professional basketball league and the longest-running sports program in the Philippines. IBC currently a proud member of the Kapisanan ng mga Brodkaster ng Pilipinas (KBP).
IBC is one of the first networks under the television branding, along with the Filipino-language UHF news channel IBC News Network, the cable-digital archive TV channel IBC Classics and the UHF TV network IBC Plus.
The beginningsEdit
Inter-Island Broadcasting Corporation was established in October 1959 when DZTV Channel 13 in Manila went its test broadcast. On March 1, 1960 at 6:30pm, DZTV-TV 13 was finally launched and it became as the third television station in the country. Its original location was at the corner of P. Guevarra St. (formerly Little Baguio) in San Juan City from 1960 to 1978. American businessman Dick Baldwin was the station's first owner and programming consisted of mostly foreign programs from CBS and a few local shows. Andrés Soriano, Sr. of San Miguel Corporation, would acquire the network in 1962. Soriano was also a majority owner of the Radio Mindanao Network (RMN) and the Philippine Herald newspaper. Soriano's combined media interests formed the first tri-media organization in the Philippines. As the de facto television arm of the RMN, it partnered with the RMN radio stations for coverages of the general elections of 1969 and 1971. The station had relay transmitters to bring its programs to viewers in Cebu and Davao, with plans to open more in other cities.
In between 1970 and 1972, IBC launched its color transmission system named "Vinta Color" named after the vintas from Zamboanga, becoming the third network in the Philippines to convert to all-color broadcasts, after ABS-CBN and RPN. In September 1972, then-President Ferdinand Marcos declared a martial law at the entire country, resulting IBC and other television networks (except Kanlaon Broadcasting System which was owned by a Marcos crony, Roberto Benedicto) was forced to shutdown by the government. However, a few months later, IBC allowed by the government to return on the air.
ABS-CBN veteran Ben Aniceto became the station manager of DZTV Channel 13 from 1973 to 1976.[3]
Relaunch and the glory yearsEdit
On February 1, 1975, during the martial law era and the dicratorship of Ferdinand Marcos, due to a constitutional limitation prohibiting the ownership of media by non-Filipinos or corporations not 100% Filipino owned, the network was acquired by a Marcos crony named Roberto Benedicto (who also owned Kanlaon Broadcasting System, which later renamed as Radio Philippines Network or RPN and the now defunct Banahaw Broadcasting Corporation or BBC) and was renamed Intercontinental Broadcasting Corporation (IBC). IBC would launch an FM station DWKB-FM the same year. Marking the relaunch, the network debuted its vinta logo (which would be used until 1978 in two iterations).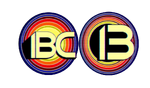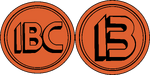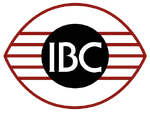 In 1976, IBC metamorphosed into one of the country's most viewed TV network with its primetime lineup and full length local and foreign films aired on this channel. This catapulted IBC in the number one slot among the four rival networks and also emphasized itself as the birthplace of the golden age of Philippine television, with many top series headlined by hit stars on radio, TV and film. Among its top-rated shows were a film series of Tarzan that starred Johnny Weissmuller, showbiz talk shows See-True and Seeing Stars hosted by Inday Badiday and Joe Quirino respectively, and comedy shows Iskul Bukol, Chicks to Chicks, and T.O.D.A.S. (Television's Outrageously Delightful All-Star Show).
Through the blood and sweat of its employees and the income generated from its programs, the network built and finally moved to its present home at the modern Broadcast City, together with its affiliated networks RPN and BBC in July 1978. The complex was a 55,000 square metre tract located at Capitol Hills, Diliman, Quezon City At the same time, IBC moved its transmitter to San Francisco Del Monte, Quezon City to replace the old transmitter in San Juan. IBC manifested an enviable resilience in surviving the challenges. It marked the biggest, most progressive leap any network has ever made. Because of its station produced shows and co-production ventures, it penetrated a wider market. Thus, remarkable productivity surfaced with a acquisition of several provincial TV and radio stations. It was one of the most dominant networks in the days of president Ferdinand Marcos. By 1982, however, IBC would lose its top spot and become the second slot to RPN, albeit with many great local and foreign programs that were popular among viewers.
1986-1990: Post-EDSA Revolution, sequestration, E13, and Pusong Pinoy, Pusong TreseEdit
After the People Power Revolution which ousted the dictator Ferdinand Marcos and install Corazon Aquino as the new president of the Phillippines, IBC, with 20 television stations that time, was sequestered by the Presidential Commission on Good Government for allegedly being part of the crony capitalism under the Marcos regime. A board of administrators was created to run the station. All of the stocks and assets of IBC, and its sister networks RPN-9 and BBC-2 were sequestered by the Presidential Commission on Good Government (PCGG). The new logo, features the IBC and 13 was on the separate circles. When it became a state channel, a new logo debuted featuring IBC and 13 on separate circles, a revamp of an earlier logo which debuted in 1978-79. The new slogan Basta Pinoy sa Trese was in a circle to commemorate the People Power Revolution.
President Corazon Aquino turned over IBC and RPN to the Government Communications Group and awarded BBC through an executive order to ABS-CBN. When BBC closed down, both IBC and RPN absorbed majority of its displaced employees, thus doubled the operating expenses of the network. Cost of programs went up three-fold.  Line-produced shows and co-production ventures with some big film companies like Viva, Regal, and Seiko were favored, aside from their station-produced programs.
The top rated shows of IBC were pirated by rival networks, however it scored a victory when it acquired the then ABS-CBN program Loveliness in 1988, starring Alma Moreno. Cost of programs, talent fees and TV rights increased tremendously. IBC could no longer afford to produce its own shows, save for its news and current affairs programming and special events.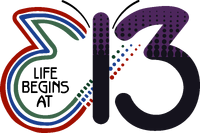 In 1987, IBC 13 was also named as E13 for the first time and its slogan Life Begins at 13 noted for the butterfly logo in the form of the letter E and the number 13. In 1987, IBC was renamed as E13 and adopted a new slogan, "Life Begins at 13", noted for the butterfly logo in the form of the letter E and the number 13. By then, IBC had struggled to cope with the increased competition from the other networks, particularly from ABS-CBN which skyrocketed to number 1 by 1988.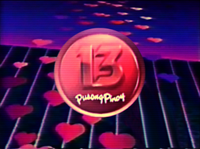 In July 1, 1989, the IBC brand returned after two years. The network adopted a new image at the same year, Pusong Pinoy, Pusong Trese (Heart of Filipino, Heart of Thirteen), to recapture the glory days it once had. But because of the sequestration, periodic change of management and the internal problems, the network started to lose the support from its advertisers.
In February 23, 1990, IBC inaugurated its 500-foot IBC Tower located along Roosevelt Ave, San Francisco del Monte, Quezon City, the tallest man-made structure in the country.
1990-1992: Islands TV-13Edit
Islands Broadcast Corporation under Mr. Alfonso Denoga and Mr. Gil Balaguer took over the management and the marketing of IBC 13 (which was branded as Islands TV-13, pronounced on air as Islands TV one-three) in October 1990, at the time when IBC 13 was dead last (#5) in the ratings. The new logo features a three triangles and a slogan, The Newest Network adorn on the logo. It was in the later part of its operations that ratings and income suffered due to mismanagement which caused labor unrest. In March 1993, the Makati RTC issued the court order stopping Islands Broadcast Corporation as the marketing and sales agent of IBC 13 due to unpaid financial obligations to the network as the contract of Islands expired on February 28, 1993.[4]
1992-1998: Return of OperationsEdit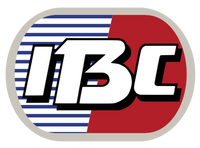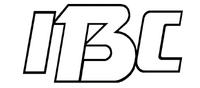 In October 1992, Islands TV-13 was rebranded back to IBC and became a 100% government owned station by virtue of a compromise agreement between PCGG and Roberto Benedicto. The management and marketing were returned to IBC's board of directors. The programming remained at a standstill in preparation for the launching of a new image of the station.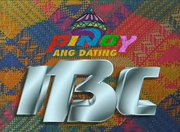 It was on May 27, 1994 when IBC launched its new slogan Pinoy Ang Dating (loosely translated as Filipino styled) with a Filipino-like visually enticing music video featuring Grace Nono, an innovation in terms of station identification. Despite limited resources, programming improved but the battle for audience share continued. Advertisers became more responsive to marketing efforts. The said ident won the Gawad CCP Award for Best Station Identification in the said year.[5]
The following year in 1995, IBC began to broadcast its programs nationwide via Nationwide Satellite Broadcast, after RPN in 1980, ABS-CBN in 1989, GMA Network in 1991 and PTV in 1992.[6] Soon after, IBC landed 4th place in primetime ratings.
In 1996, Vintage Enterprises transferred to IBC as part of the launching of Vintage Television (VTV), a primetime slot that aired on IBC with PBA, Blow by Blow and other Vintage Sports-produced programs after moving from another another government-owned station, People's Television Network (PTV). The block helped IBC 13 land third in the primetime ratings, mainly credited to the airing of the PBA games.[7] Rehabilitation of the transmitter and other technical facilities where initiated in the network's flagship and provincial stations. At the same time, IBC also installed a new Harris 60-kilowatt transmitter for clearer TV reception, and utilized the services of the APSTAR 1 Satellite for a broader international reach.
1998-2011: At the top: IBC climb regains in dominanceEdit
On July 1, 1998, veteran actress Boots Anson-Roa (replacing Gemiliano Templo) served as the president and general manager of the network, who appointed by the administration of then President-elect Joseph Estrada. In July 13, 1998, the network has been reinvented its Filipino news program Express Balita (originally known as IBC Express Balita from 1998 to January 4, 2002), which become the national flagship newscast. The same day, it made a return of Filipino language late night news broadcast with the news program IBC Balita Ngayon, the third Filipino-language late-night newscast after 8 years of hiatus (with Balita sa IBC: Huling Ulat from 1986 to 1989 and Headline Trese from 1989 to 1990). As the newscast fasten to higher than its English newscasts, all networks start to follow including GMA Network in November 1998, ABS-CBN in 1999, Radio Philippines Network in 2000, NBN (now PTV) in 2001 and ABC (now 5) in 2004.
In 2000, Viva Entertainment's subsidiary Viva Television led by Viva chairman and CEO Vic del Rosario, Jr. acquired Vintage Enterprises (including VTV on IBC primetime block) from the Velez family and changed its name to Viva TV, the primetime sports and entertainment block on IBC (5 to 11 p.m. (6 hours) on weeknights, 5 p.m. to 12 midnight (7 hours) on Saturdays and 3:30 to 11 p.m. (7.5 hours) on Sundays) launched on February 20, 2000 with PBA on Viva TV. Aside from that, IBC unveiled the primetime slot (7 to 9 p.m. on Monday, 8 to 9 p.m. on Tuesday, and 11 p.m. to 12 midnight from Monday to Friday) to boost our programming and producing the station-produced programs (IBC Express Balita (4:30 p.m. from Monday to Friday), Ronda Trese (11 p.m. from Monday to Friday), Good Take (11:30 p.m. on Monday), DMZ-TV (8 p.m. on Tuesday) and Last Fool Show (11:30 p.m. on Friday). It gave the station a boost in the ratings game, IBC remained the number three TV network in the country, a position in viewership at present.
In 2001, IBC scored a major victory with the top-rated Philippine franchise of Who Wants to Be a Millionaire?, which triggered the game show craze that was followed by ABS-CBN's own game show Game KNB?.
In February 9, 2001, Lito Balquiedra became the president of the network, replacing Roa when she running for senator. However, Lito was replaced by Renato Bello as the president in July 1, 2001. In August 8, 2001, it announced that Cerge Remonde appointed as the chairman and chief executive officer (CEO) of the network.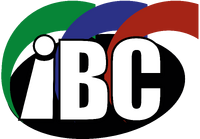 On January 1, 2002, IBC launched its new logo and its new slogan New Face, New Attitude with a new station ID.
In December 14, 2003, Viva TV on IBC was ended after Viva decided not to renew a blocktime agreement with IBC due to high blocktime costs and low ratings. Despite this, Star for a Night, its last Viva TV-produced program was aired on IBC on March 1, 2003.[8]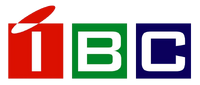 On December 12, 2003, IBC launched again its new logo and its new slogan Ang Bagong Pilipino (The New Filipino) with a freestyle station ID.
In late 2007, IBC Management inked a deal with the Makisig Network, led by Hermie Esguerra. Makisig was accepted as a primetime block-timer of IBC. However, Makisig Network's programs were not aired due to questions on the propriety of the terms and conditions of the agreement. Said agreement expired in October 2008.
Abandonment and privatizationEdit
After four decades of serving the network's dominance and entertainment programing, IBC-13's studios and facilities are already upgraded during their network's management. The studio equipment, cameras, lightning and props while cash and budgets will also afford to utilize radio-TV operations. Their programming and airtime were gained from a network war in the late 1980s and the 1990s and many employees lost their jobs. The network suffered more than 800 milion pesos worth of backwages to its employees, some of them are old-timers or those who worked in the network since the 1980s.[9]
At present, IBC has 200 regular employees as of 2016, while 29 of those are talents or in a "contractual basis", particularly from the news and public affairs and entertainment production.[10]
The management tried to revive the ill-fated network but it failed thereafter over a span of 30 years and five Philipppine presidents (Corazon Aquino, Fidel Ramos, Joseph Estrada, Gloria Macapagal Arroyo and Benigno Aquino III).
There were many plans to sell and privatize IBC and RPN.[11] TV network ABS-CBN was planning to buy the network's blocktime to address signal problems and mimic the former's programs. However, ABS-CBN could not join the privatization bid due to ownership regulations.[12]
In 2011, IBC has entered into a joint venture agreement with Prime Realty, an affiliate of R-II Builders Group of Reghis Romero Jr. The agreement called for the development of 3.5 hectares of Broadcast City.[13] With this joint venture agreement with a private business enterprise, the Aquino administration expressed its desire to privatize both RPN and IBC and retain the People's Television (PTV) as a sole-mandated government TV network.[14][15]
It has been announced that conglomerate San Miguel Corporation will join the government-sponsored bidding for the privatization of RPN and IBC.[16][17]
2011-2013: Relaunch as The Kapinoy Network gaining its dominanceEdit
IBC signed a blocktime agreement with TV5's sports division Sports5 to air live sports coverage via its sports programming AKTV.[18][19] It was launched last June 5, 2011, with the AKTV Run held outside SM Mall of Asia in Bay City, Pasay. At the same day, IBC launched a new logo and slogan Where the Action Is! to reflect the change.[20]
In October 2011, IBC saw the return to airing and eventually became the permanent home of the Philippines' professional basketball league Philippine Basketball Association (PBA), which was return for the network after 8 years of hiatus and beginning in the 2011-12 season, as part of Sports5's newest partnership with the league.
Eric Canoy appointed as the chairman of IBC at the time. The new management introduced many changes including a stronger news and public affairs division, high-quality entertainment, modernization of its broadcast equipment, and the acquisition of broadcast rights of Philippine Basketball Association games via Sports5. Additionally, it also relaunched a new advertising campaign and long-time slogan, Pinoy Ang Dating, which emphasized the new lineup as being more distinct and new than being aired by its competitors at the time.
For its re-imaging, the new network executives led by Lito Ocampo Cruz coined a new slogan for IBC: Where the Action Is!. The slogan was conceived at the height of the "network wars" behind ABS-CBN and GMA Network, which mirrored each other's programming for ratings supremacy. IBC aimed to their practice done by both networks by coming up with different shows with fresh formats to complement its flagship program PBA.
The network underwent management changes on June 11, 2012, as IBC 13 unveiled the two new departments, IBC News and Current Affairs (headed by veteran broadcaster Jay Sonza as the news and current affairs head) and IBC Entertainment (headed by Laurenti Dyogi). In July 1, 2012,  the present advertising campaign, branding and slogan, Kapinoy (literally means "a member of the Filipino"), which it believes reaffirms the network's commitment to quality Kapinoy programming that will foster the morals and values that are ostensibly upheld in many Filipino culture, families and children.
In 2012, IBC won the '"Best TV Station" award at the 26th PMPC Star Awards for Television, with several other programs on the network also earning awards in their respective categories.
2013: IBC at 53Edit
By 2013, IBC is a proud member of Kapisanan ng mga Brodkaster ng Pilipinas (KBP) to promote membership. In 2013, IBC turned 53rd year anniversary since March 1, 1960. In April 11, 2013, MediaQuest chairman Manny Pangilinan announced that AKTV will no longer be renew the blocktime agreement in May due to high costs,[21] and there has been doubts about the future of the network, although the PBA games is the only Sports5-produced program airing on IBC at present. In 2012, in pursuant to AO No. 26, IBC handed over its archives to Film Development Council of the Philippines (FDCP) for its restoration.[22]
IBC also beefed up their news programs with Express Balita, anchored by Snooky Serna-Go and TG Kintanar, and News Team 13, anchored by Jay Sonza and Amelyn Veloso. Other reputable news programs followed, such as Snooky and Bitag are the public service shows and the top-rating talk shows like Joey & Teysi and Showbiz Star. The entertainment programs of IBC were also beefed up with a mix of programs producing homegrown shows made an impact on Filipino viewers (TODAS Kids, Lunch Break, The Weakest Link, Who Wants To Be A Millionaire?, T.O.D.A.S,, Born to be a Superstar, KapinoyLand, Whattaboys, It's Partytime, Safe In The Arms Of Love, Maya Loves Sir Chief, Dear Heart, Superstar Circle, Frijolito, Carita de Angel, Abra Gayuma, etc.) and the home of the PBA and NBA basketball. The popular anime series in Japan including Cyborg Kurochan, Kirarin, Kuroko's Basketball and Time Quest on the surgence of hit animés on Philippine television. The network has also gained popularity with a hit telenovela La Madrastra and a hit Koreanovela Glory Jane. The top networks are ABS-CBN and GMA Network forced to include Mexican telenovelas, animes and asianovelas to their programming lineup.
2014-2017: Ito'ng Bagong Channel 13, privatization bids and property issuesEdit
IBC chairman Eric Canoy stepped down from his position after four years on December 31, 2013 as the last day before the new year as he resumed as the chairman of the Radio Mindanao Network (including the flagship UHF TV station BEAM 31). He was replaced by Jose Avellana, who appoined as the new chairman of IBC beginning January 1, 2014. The network begin to target a demographic range of audience by apealing the masses, male audience for sports on weekend (NBA and PBA) and Pinoy action movies (Sunday Sinemaks), and younger viewers for children, teenagers and young adults. Known for their programming, innovative promotions and trend-setting on-ground activities and events, as they complemented by the Kapinoy campaign. On January 4, 2014, IBC begins its digital broadcast on digital terrestrial television.
The same year, IBC became the award-winning TV station for the KBP Golden Dove Awards, Anak TV Seal Awards, PMPC Star Awards for TV, Gawad Tanglaw Awards, among others, with several other programs on the network also earning awards in their respective categories.
In time for the station's 54th anniversary, in 2014, IBC launched the new corporate slogan and tagline Ito'ng Bagong Channel 13 with the station's new jingle performed by the Asia's young singing diva Anja Aguilar and the launch of several new shows such as the phenomenal fantasy series Janella in Wonderland which started the trend of fantaserye genre of IBC as a giant network made popular after regained its footing than the giant networks, as well as Tasya Fantasya, the return of Joe D'Mango's Love Notes, The Million Second Quiz, Maghihintay Sa'yo, Friends 4Ever, Dingdong n' Lani, the revival of the soap opera Anna Luna, Gaya ng Dati and Only Me and You; a revamped of their major programs for feel-good viewing habit including the daily noontime variety show APO Tanghali Na!, the daily morning show Pilipinas, Gising Ka Na Ba? and the Sunday noontime youth-oriented musical variety show Hey it's Fans Day!; a new look for their flagship news programs Express Balita and News Team 13, and the return of CelebrityDATCom.
Aside from PBA on weekends, IBC acquired Filipino broadcast rights of the 2014 Winter Olympics and 2014 Summer Youth Olympics. By that virtue, IBC has been named as the Olympic Network in the Philippines.
In a surge of phenomenal growth at the height of the "network wars", IBC earned a reputation as The Superstar Network under the network's chairman Jose Avellana and Boots Anson-Roa who served as President and CEO, and acquired a new franchise to opeate under Republic Act 10586 signed by the President Noynoy Aquino III.
IBC successfully launched the inaugural Kapinoy Viewers Choice Awards, the annual television awards which viewers select their favorite IBC programs voted by Kapinoy viewers through text and online voting, plus daily and grand raffle prizes and big prizes such as Daily On-Air Prizes which acclaimed after 7 days and Grand Prizes unclaimed after 15 days become forfeit which held during the annual television awards. Also in the same year, the network launches The Grand IBC Kapinoy Mulyung-Mulyong Pasasalamat Raffle Papremyo, the first, biggest, longest and most dynamic nationwide promo contest by the media network.
Through the years, the company had created so many programs especially for Filipinos. In fact, on the 54th year of celebrating the Philippine television history improved the network started to producing local programs for viewing pleasure, the company is IBC's winning streak of dominance produced some of three primetime series namely, the top-rating fantaserye Janella in Wonderland, the top-rating teleserye Maghihintay Sa'yo and the kilig-serye Only Me and You increased more popularly of the station become the huge success. There were so many superstars who received break to work because of this huge company. The huge number of talents became popular is this huge company to help rising stars. Express Balita and News Team 13 are also the top-rating news programs of the network. The network is also airing the hit animes, sentai and tokusatsu from Japan. The network also has their several comedy programs on Philippine television such as TODAS Kids, Maya Loves Sir Chief and T.O.D.A.S. It also has franchised programs made in popular like the top-rated game shows Who Wants To Be A Millionaire? and The Million Second Quiz, and the reality show for singing contest Born to be a Superstar captivated the hearts of Filipino people to gain popularly and increase in viewers with high ratings compared to other networks and the home of the National Basketball Association (NBA) and the Philippine Basketball Association (PBA) managed to rise as the certified number 3 network in the country.
IBC recently signed a memorandum of agreement with the Asian Television Content Corporation under Engr. Reynaldo Sanchez as the major blocktimer of the station. ATC @ IBC launched their programs include the Australian kid-oriented show Hi-5, two Mexican telenovelas The Two Sides of Ana (Dalawang Mukha ni Ana) and La Teniente, and ONE FC as well as their newest programs (ATC @ IBC) under IBC News Network (INN) premiered in June 2, 2014. However, on August 31, 2014, programs under ATC @ IBC 13 block (INN) suddenly no longer aired on the network, possibly due to poor ratings and lack of advertisers' support.[23][24][25]
On June 2, 2015, the Philippine Crusader for Justice (PCJ), led by Joe Villanueva, filed a petition to the Supreme Court of the Philippines to nullify the joint venture agreement between IBC and Primestate/R-II Builders for the development of 3.5 hectares of Broadcast City, after the Office of the Ombudsman found the contract to be disadvantageous to the government. The Ombudsman filed a graft case in 2013 against former IBC executives and Primestate.[26]
PCOO Secretary Herminio Coloma, Jr. said in a Senate budget hearing for the PCOO last September 3, 2014 that the network will not sell the network because it is still privatized before President Aquino stepping down in the office in 2016 and keeping PTV-4 as the government TV network while RPN and IBC are currently gained the number 3 spot. Process of the privatization will be managed by the Governance Commission for Government-Owned or -Controlled Corporations thru the Development Bank of the Philippines. Business tycoon Manny V. Pangilinan is one of the possible bidders for the privatization in which TV5 (a media company under PLDT's MediaQuest Holdings through ABC Development Corporation), despite expiration of blocktime agreement in 2013 (AKTV), is still using IBC's Broadcast City facilities for sports events, including its 2014 FIBA Basketball World Cup coverage.[27][28] However, MediaQuest also could not join the privatization bid due to ownership rules and regulations that MediaQuest owns TV5 and AksyonTV, although Sports5-produced PBA games continue to air on IBC (for Saturday and Sunday only) at present.
On September 12, 2015, IBC recently signed a deal and acquired a partnershp with Secarats Talent Management Services (STMS), the premier supplier of talents on TV, film, commercial, print ads and offer quality, effective, innovative and affordable training for singing, dance, modeling and acting workshop, under the leadership of Francis Custodio Abuan Jr. as the owner and producer. This happened after Secarats resuced the proposal from the former media partner PTV to transfer its young stars of the network that causing controversy. Since then, Secarats gained itself as the line producer and production partner of IBC.
In October 2015, Laurenti Dyogi left his position as the head of IBC Entertainment TV as a result he was returned to ABS-CBN as the returning TV Production Head after 3 years. He was replaced by Wilma Galvante as the network's new Entertainment Head of IBC in October 3, 2015. She retired was officially leaving her post as the Entertainment Head of TV5 and she returned to her position and this time as she head for IBC.
After the major revamp and with the transfer of Secarats artists and talents, IBC introduced its new shows for the 4th quarter of 2015 and 1st quarter of 2016 during the network's trade launch. Included in the lineup of new shows of IBC under Secarats are the first-ever local adaptation of Korean drama Glory Jane featuring the Mall Princess and Secarats pioneer artist and premier talent Cherryz Mendoza, the newest incarnation of Mars Ravelo classic Roberta featuring Carleen Sky Aclan and Secarats-produced programs with the likes of the young stars of Secarats Artist Group performed in the youth-oriented musical variety show Hey it's Fans Day! began in January 17, 2016. Aside from new shows of IBC under Secarats, the network will continue to produce the fantaserye, including the mermaid fantasy series Syrena featuring Sofia Andres. In January 16, 2016, the secondary slogan Ito'ng Bagong Channel 13 was dropped from the brand and retain the long-running slogan and tagline Pinoy Ang Dating.
In January 2016, President Benigno Aquino III, through the Governance Commission for Government-owned and -controlled corporation (GCG) appoved the planned privatization of IBC and remained the number 3 in viewership.[29] The privatization will be undergo public bidding with an estimated floor price of 10 billion pesos.[9] The proceeds of the bidding will be for the increase of state-owned PTV-4's capital to upgrade and modernize their broadcast capabilities.[30] The Development Bank of the Philippines will be the financial adviser for the privatization. Incoming PCOO secretary Martin Andanar has already forwarded the privatization plan to President Rodrigo Duterte's executive secretary Salvador Medialdea. Andanar will also coordinate with the GCG before the start of the bidding.[31]
On November 18, 2016, IBC created a sports division, IBC Sports, licensing its PBA and NBA basketball, along with boxing and cockfighting. This will form IBC Sports brand, that will air on IBC and IBC News Network.
Despite the privatization process and financial struggles within the management under the Duterte administration, IBC 13 continues to be on top as one of the Top 3 television networks in the country with male and younger viewers dominated the audience reach and increasing its viewership due to the phenomenal weeknight ratings game of the top-rating primetime superserye Mars Ravelo's Captain Barbell, the network's weekend broadcast of the Philippine Basketball Association via IBC Sports and the strengthened Nickelodeon on IBC block during weekend mornings, which included SpongeBob SquarePants. The network celebrated their 57th anniversary under the management of Jose Avellana as the chairman in coincide with their trade launch of the newest shows for 2017 held at the Bonifacio Global City Open Field in Taguig City last November 25, 2016.
The privatization process of IBC will be commenced anytime in 2017. As of December 2016, five groups have already showed their interest to join the bidding process. These are Ramon Ang of San Miguel Corporation and the groups of former IBC chairman (and current RMN-BEAM chairman and CEO) Eric Canoy and former Ilocos Sur governor Chavit Singson, energy tycoon and Udenna Corporation chairman Dennis Uy (who recently expanded his business through his recent acquisition of ISM Communications Corporation) and William Lima, a businessman from Davao.[10][32][33]
On March 1, 2017, in celebration of its 57th anniversary, IBC retained its in-motion oval logo and image campaign. the Kapinoy, represented by a long-running corporate slogan, Pinoy Ang Dating, the italizced typeface and craftily spliced letter B slash number 13. The network unvieled its eurodance-sounding Kapinoy theme song Pinoy Ang Dating is composed by Tom Taus and Dingdong Avanzado, arranged by Albert Tamayo and sung by Dingdong Avanzado and Anja Aguilar with a new advertising campaign and station ID. The network adopted a new theme song, which incorporates the vocals of Avanzado and Aguilar. The lyrics famously includes the old slogan Pinoy Ang Dating, reminiscing on IBC's successful station ID in the 1990s (1994-2001).
As of March 2017, IBC currently operated on a high powered signal and continues to broadcast from cable and satellite providers. According to data from Kantar Media Philippines, IBC currently gained its foothood in Philippine TV ratings game as the network retained the #3 spot among 5 rival networks.
2017-2018: The Birthplace of the Golden Age of Television and Trese ng Bayan eraEdit
In November 2017, IBC was honored as the "Best TV Station" and won 38 awards at the 31st PMPC Star Awards for Television, with several other programs on the network also earning awards in their respective categories.
On November 8, 2017, IBC retained its in-motion oval logo, the image campaign and the Kapinoy moniker, and unveiled a new gold logo, a new station ID, continuity plugs and social media accounts on the same date. On November 13, IBC revamped its new program plugs, teasers and trailers, TV messages and greetings and a new graphics, with a new logo system introduced to represent the network's entire family of networks and brands. On January 1, 2018, the gold logo of IBC also adapted and used in open tags on the network's drama, fantasy and comedy shows as well as KapinoyLand and Korean dramas regardless of the program's original airdate, while the episodes aired before the new logo launch.
Two months since the network introduced their new gold logo in 2017 and in celebration of its 58th anniversary as The Birthplace of the Golden Age of Television, the new-look IBC was relaunched to the public in a trade launch on January 27, 2018 at the Bonifacio Global City Open Field, Taguig City. During the trade launch, the network showcased their dominance of viewership and ratings, their social media presence and their revivalized program line-up from entertainment, sports and news and current affairs programs produced by the network and their partnerships. IBC went on a major revamp to bring back their old glory in the network's current state with the relaunch of a new jingle, a new advertising campaign and their new slogan Trese ng Bayan (Thirteen of the Nation) with a new station ID and the newest Kapinoy theme song composed by Hazel Faith dela Cruz and performed by Jeffrey Hidalgo and Anja Aguilar, which started on the following day, January 28, 2018 on the network's noontime youth-oriented variety show Hey it's Fans Day!. Also, the network's current station ID in short version during the top/bottom of the hour before start the programs as well as during commercial breaks/reminders, it also aired on its sister channel, IBC News Network.
With the relaunch, IBC 13 continues to be on top as one of the Top 3 television networks in the country with male and younger viewers dominated the audience reach due to the network's weekend broadcast of the Philippine Basketball Association via IBC Sports, the National Basketball Association every Saturday morning, the top-rating and award-winning curriculum-based sitcom Iskul Bukol every Saturday night and the strengthened IBC Anime block, which included the anime franchise of Duel Masters and Sailor Moon Crystal.
Manolito "Lito" Ocampo-Cruz, the president and CEO of IBC, died of cancer on October 10, 2018. The same day, during the company's annual stockholders meeting, the IBC Board of Directors voted in favor and the death of Lito as the president and CEO and Katherine de Castro as his successor as president and CEO of the network, while Robert T. Rivera took over the COO of the network.
Recent developmentsEdit
Since late 2018, IBC began to revitalize its infrastructure and its content. By December of the same year, the network transferred its studios and offices to its new building as IBC Broadcast Center at Capitol Hills Drive corner Zuzuarregui Street, Barangay Matandang Balara, Diliman, Quezon City to give way for the conversion of Broadcast City, their home for 40 years, into a condominium complex; while re-upgrading its Roosevelt Avenue analog transmitter for the Mega Manila area.
The network was officially announced by Chairman Jose Avellana on December 28, 2018, along with the announcement of a new lineup of programming to debut on the network, along with a new campaign branding itself as the "Kaibigan" ("friend") network, in line with the network's relaunch and re-branding and in celebration of its 60th anniversary since its inception in October 1959. The campaign was aggressively undertaken, with the Kaibigan, represented by a new slogan "Kaibigan Mo!". The "Kaibigan" theme song is sung by the Popstar Royalty Sarah Geronimo. The network's current station ID in short version during the top/bottom of the hour before start the programs as well as during commercial breaks/reminders it also aired on its sister channels, IBC News Network, IBC Plus and IBC Classics.
The new era successfully gave the station a boost in the ratings, and by January 2019, from being number 3 in the ratings, IBC became once again the country's original number 1 leading TV network by cornering the highest audience share in the entire country. Since then, according to data Kantar Media Philippines, the resurgence of IBC regained its leadership as the dominant player and meteoric rise to the number 1 spot in 2019, trailing behind ABS-CBN got 2nd and GMA took over the 3rd place, while resulted in a battle with PTV for 4th place and RPN for 5th place. On February 11, 2019, IBC announced a major revamp of its programming, including the reinvention of IBC's popular entertainment and cultural shows, and other entertainment and sports content from SMAC Television Production (later transfered to PTV as the entertainment content provider in June 2019) and ATC, among others.
On February 14, 2020, it was confirmed by Secretary Martin Andanar, Robert T. Rivera has been appointed as the new President and CEO of IBC, replacing Katherine "Kat" de Castro who has been appointed as the new General Manager and COO of PTV, while Atty. Jess Anthony Q. Yu took over the COO of the network.
Branding of IBC
Edit
Channel 13Edit
IBC introduced an innovation to the channel 13 logo from 1960 to 1992. At first, the channel 13 logo is introduced into Inter-island TV-13, in the Soriano family. Since 1987, it begin with new 13 logo with Life Begin at 13 slogans and 1988, IBC relaunched with the new image as Pusong Pinoy, Pusong Trese.
Evolution of IBC logosEdit
The IBC corporate logo started from the Inter-Islands Broadcasting Corporation (Inter-Islands TV-13) for the graphic element and original that was conceptualized in 1960. In 1975 become Inter-Islands TV-13 split, the original logo was mofidied the Intercontinental Brodcasting Cororation by using its several logos.
From 1978 to 1986, the logo is consisted of twin white circles with dozens of thin red, yellow and blue rings, and with the acronym IBC (for the Intercontinental Broadcasting Corporation) and the number 13 (in light yellow),, later simplified with the multicolored logo with the IBC 13 trademark from 1979 to 1980 and the modified IBC 13 logo from 1980 to 1987, in which the trademark text is metallic yellow-orange laid in twin orange circles derived from the original 1978 logo. After the People Power Revolution, the slogan and its branding was replaced by the BPT logo with the slogan Basta Pinoy sa Trese on a black ribbon at the center of the logo (the text is white) and the letters B, P ad T (in light tan) laid in a brown oval and the modified 1980 IBC 13 logo on the bottom right as the gold medal logo. From 1987 to 1989, IBC-13 unveils a butterfly logo, featuring two parts: the left wing is the letter E of red, green and blue stripes, the main body and the right wing is the pink and blue number 13 as the rounded butterfly E13 logo.
From 1989 to 1990, IBC launches a new logo: 2D red circle with extra bold hallowed number 13 in light red color and its number had chrome in light-medium-dark red color above and words has Brush Script-like cursive typeface Pusong Pinoy in lighter red below. From 1990 to 1992, the logo launched as Island TV 13 (one-three) with a spinning-combining 3D traingles-pyramids.
From 1992 to 1994, a logo was spinning 3D  pyramids.  with a blue-white consercutive thin stripes on the lest and full red foreground on the right with its initial obliquely extra-bold letters I slash number 13 and C.
On December 14, 2003, the network used a bank gothic typeface and toy building blocks, incorporating the colors red for sports, green for entertainment and blue for news and public affairs.
On June 5, 2011, IBC unveiled a new brand and a new logo, which appeared on the new italiczed typeface, in-motion oval and craftily spliced letter B slash number 13 with a cold-icy and all-blue glass appearance, and intially known as Kapinoy since its launch in July 1, 2012 by dominating a huge marketing campaign and improved television ratings and became part of their Pinoy Ang Dating campaign since it relaunch in 2013, to be at par with the South Triangle duopoly. The previous logo, which heralded IBC as the number 3 TV network in the country gave way to the present logo's styling. The design of the stylized 13 is a descendant of the one found in the station logo design used in the 1970s and 1980s and 1990s in which they called Kapinoy for the Filipino, in the same of Kapamilya for the family and Kapuso for the hearts. The rebranding aims to maintain the current structure of IBC's in-motion oval logo while at the same time suited for a period of popularity for social and digital media.
In November 8, 2017, IBC adopted a gold logo which was launched with a new station ID. The gold logo of IBC was also simultaneously adopted for IBC HD, IBC Classics (since January 15, 2018) and IBC divisions: IBC News and Current Affairs, IBC Entertainment, IBC Sports, IBC Radio, IBC Regional, IBC Interactive, IBC Digital, IBC Talent Center, IBC Video, IBC Mobile, IBC Records, IBC Films, IBC Licensing, IBC Store, IBC Convergence, IBC Lingkod Kapinoy Foundation, IBC International, IBC Publishing, etc., along with ENG vans and OB vans. Upon relaunch as the 2017 gold logo of IBC, the 2011 version became obsolete, only to be used during on-screen bugs and microphone flag.
Kaibigan Mo (Your Friend) is the current characteristic catchphrase of IBC since January 4, 2019 as the official theme song title for the network. The slogan was initially used in conjunction with the rebranding of IBC as the "Kaibigan Network" on January 4, 2019. IBC's news and current affairs department meanwhile uses the slogan Kaibigan ng Bayan, Kaibigan ng Katotohanan. It is the most trusted slogan used for news broadcast promotion.
IBC slogan theme songsEdit
All these mega-events of the location every year of the station. Campus activities, school fairs, rallies, concerts and other announcements.
IBC Mall Tour
Kaibigan Caravan
Tulong Kaibigan in Metro Manila and in key cities around the Philippines
IBC Regional
Edit
IBC Regional is the provincial network division of IBC. It is responsible for simultaneously airing most of the shows seen on IBC's flagship station in the provinces. IBC Regional has several stations in each region outside Mega Manila to ensure nationwide coverage. The local stations also produce their own newscasts which air prior to Express Balita and other local programming which air on Saturdays. IBC Regional glorified its roots while reaching out wider audience in 2011, consistently building on local content and developing infrastructure to deliver better service and cement its position as the top-rating regional network in the country.
Programming
Edit
The majority of the programs shown on the network are created by IBC Entertainment division under the unit of Ginny Monteagudo-Ocampo. IBC Entertainment is responsible for original programs ranging from musical and variety shows, showbiz, lifestyle, and comedy talk shows, comedy and gag shows, and sitcoms. Original and adapted telenovelas and drama anthologies and drama anthologies are created and produced by IBC, and sports programs produced by IBC Sports that includes the professional basketball leagues like the Philippine Basketball Association (PBA) and the National Basketball Association (NBA), while news, public service and documentary programs are produced by IBC News and Current Affairs and by other independent production outfits. IBC also acquires and syndicates program formats from abroad most of which are game and reality shows. The remaining airtime of IBC is dedicated to acquired anime series (dubbed in Filipino) from Japan, cartoons from the United States and European countries, and filler programs such as Korean dramas and foreign films from South Korea, Hong Kong and the United States. IBC also shows regional programs, TV specials, sporting and awarding events and the Miss Universe beauty pageant.
Most of its programs are broadcast live and taped in IBC Broadcast Center located in Capitol Hills Drive cor. Zuzuarregui Street, Barangay Matandang Balara, Diliman, Quezon City  IBC 13 currently programs 21.5 hours of programming per day. It provides the prime time programming per week to its owned and affiliated stations: 6 hours of weeknight programming from 6:00 p.m.-12:00 midnight on Mondays to Fridays, 9.5 hours of primetime from 3:00 p.m.-12:30 a.m. on Saturdays and 3:00 p.m.-1:15 a.m. Sundays. Programming is also provided from 4:15-2:15 a.m. on Weekdays in the form of Oh My Gising!; noontime news program Headline 13, the three-hour two-and-half-hour and Monday to Saturday noontime variety show APO Tanghali Na!, afternoon programming through its Hapon ng Bayan block, early and late-evening news program, Express Balita and Tutok 13, respectively; primetime programing through its Primetime ng Bayan block; late night current affairs shows produced by its news and current affairs department. It also provuded from 4:30-2:00 a.m. on Saturdays and 5:00-2:45 a.m. on Sundays in the form of the network's weekend primetime broadcast of the Philippine Basketball Association via IBC Sports.
Note: IBC Entertainment, which handled by the broadcast group of IBC as the production of entertainment programs on television, as well as feature films (IBC Films), music albums and songs (IBC Records), and the FM radio stations (Danze Music Zone). Their entertainment programs (fantasy, drama, comedy, talk, variety, game and reality) are produced by IBC under the unit of Ginny Monteagudo-Ocampo, while news, public service and documentary programs are produced by IBC News and Current Affairs. Meanwhile, the weekend broadcast of the PBA games every Saturday and Sunday under IBC Sports.
In 2014, IBC launched a new set of programs which are more focused on dramas, light entertainment and sports programming under Ito'ng Bagong Channel 13 campaign resulted as the ratings improved. Also, the network saw the launch of Nickelodeon on IBC block.
IBC's entertainment programming produced by the network under the business unit head Ginny Monteagudo-Ocampo and entertainment head Wilma Galvante, and the co-production venture of Viva Television. In September 12, 2015, the appointment of STMS founder and head Francisco Abuan, Jr. joined IBC family allowing them for Secarats Talent Management Services named as the line producer and production partner of IBC. New shows for 2016 were also launched by IBC together with Secarats in November 18, 2015.
In 2016, the network's ratings improved as they launched the Primetime Ang Dating and Weekend Ang Dating programming blocks under the helm of the Chief Entertainment Content Officer, Wilma Galvante.
Programming blocksEdit
Umaga ng Bayan (2018-present) (4:55AM-12:00NN on weekdays) (formerly Morning Ang Dating (2012-2018)) - For breakfast, a morning block ranging from news magazine variety show, current affairs, cartoons, children show, sports and movies.
IBC Kids (9:00AM-10:00AM on Mondays and Thursdays, 9:00AM-10:30AM on Tuesdays, Wednesdays and Fridays and 7:00AM-8:00AM on Sundays)
Tanghali ng Bayan (2018-present) (formerly Have a Tanghali (2013-2016) and Noontime ng Dating (2016-2018)) (12:00NN-2:45PM on weekdays) - For lunch, a noontime block is a newscast and variety show.
Hapon ng Bayan (2018-present) (formerly HapoNation (2013-2016) and Hapon Ang Dating (2016-2018)) (3:15PM-6:00PM on weekdays) - For merienda, an afternoon programming block ranging from drama, showbiz talk show and current affairs. The name derives from the word Hapon which is usually said by the Filipinos to indicate the afternoon.
Primetime ng Bayan (2018-present) (formerly PrimeTastik (2012-2014), Kapinoy Primetime (2014-2016) and Primetime Ang Dating (2016-2018)) (6:00PM-12:00MN on weeknights) - Watching primetime TV at home after having their homework and study at school and work at the office and enjoy your dinner, IBC 13 offers your favorite primetime treat with a wide variety of primetime shows in our primetime block, ranging from Asianovela, newscasts, fantasy and drama as the golden age of Philippine drama aired during the middle of the evening on weekdays; and weekly shows from local movies, cultural, reality, comedy and variety).
Gabi ng Impormasyon (2012-present) (12:00MN-12:30AM on weeknights) - A mix of current affairs and public service programs produced by IBC News and Current Affairs in a late night-turned-midnight slot.
Weekend ng Bayan sa Umaga (2018-present) (6:30AM-12:00NN on Saturdays 7:00AM-11:30AM on Sundays)
IBC AniMEGA (2018-present) (formerly Anime Kapinoy (2012-2016), Anime Ang Dating (2016-2018), IBC Anime (2016-2019)) (7:30AM-8:30AM on Saturdays) - airing Japanese anime series intended for all audiences.
Weekend ng Bayan sa Hapon (2018-present) (12:00NN-3:00PM on Saturdays and 11:30AM-3:00PM on Sundays)
Weekend Panalo (2019-present) (formerly Panalo Weekend (2012-2016), Weekend Ang Dating (2017-2018) and Weekend ng Bayan sa Gabi (2018-2019)) (3:00PM-12:30AM on weekends) - IBC 13 is introducing "Weekend ng Bayan sa Gabi", a new primetime-slot on weekends to bring your pure non-stop sports and entertainment, Kaibigan-style! Join us as the journey begins every Saturday and Sunday. IBC's weekend primetime programming block is composed of PBA as the flagship program for basketball, along with comedy, reality, drama, MMA, newscast and investigative  every Saturdays; game show, musical variety, local movies, newscast and Tagalized movies and specials every Sundays.
Digital transition
Edit
Digital terrestrial televisionEdit
Intercontinental Broadcasting Corporation initially applied for a license from the Nation Telecommunications Commission (NTC) to operate a digital terrestrial television service in the coutnry in 2010, IBC planned to utilize multiplex to offer IBC, IBC News Network and 3 additional specialty TV channels. The conglomerate is expected to spend at least 1 billion pesos annually for the next 5 years for its DTT transition. IBC utilized UHF channel 26 Manila (545.143 MHz) for test broadcasts in the DVB-T format. IBC was expected to begin digital test broadcasts in August 2010.
In June 2010, the NTC announced that it would formally adopt the Japanese standard ISDB-T for digital broadcasting and issued a circular commanding all the country's television networks to switch-off their analog services on December 31, 2015 at 11:59 p.m. Philippine Standard Time (UTC+8).[34] But due to delay of the release of the implementing rules and regulations for digital television broadcast, the target date was moved to 2023.[35]
In February 2014, the sequestered network announced further details about its DTT plans, which would offer IBC and IBC News Network). In addition, three new channels which will be exclusively available to its digital users will be offered once the digital broadcast start. The specialty TV channel line-up will include one news channel, one youth-oriented channel, and an archive channel. The sequestered is also planning to utilize the 1seg (one segment) broadcast standard for handheld devices.
In October 2015, IBC soft-launched its DTT service started selling ISDB-T receivers in selected barangays in Metro Manila under IBC Digital TV, a digital set-top box in order to compete with ABS-CBN's own TV Plus box, and a version of Android, double-acting as a streaming device capable of running apps and games.
On March 1, 2016, in less than one month and in celebration of its 57th anniversary of the network, IBC launched its DTT service under the name IBC Digital TV in a switch-over ceremony held at Broadcast City. The IBC Digital TV service has two exclusive TV channels which are free of charged, these are the news channel DZTV TeleTrese and the archive channel IBC Classics, as well as the youth-oriented entertainment channel Secarats TV, which the latter also launched on October 2, 2017. In addition to INN and INN, all non-encrypted digital terrestrial broadcast within the area is also carried by the service. IBC Digital TV also provides pay per view, EWBS, and BML services. As of December 2017, IBC Digital TV has sold over 3 million units of its set-top boxes.
High-definition televisionEdit
IBC has the 24 units of Sony HDC-1400R high-definition portable studio cameras in preparation for high definition production. Sports5 produced the first domestic high definition telecast; the coverage of the PBA which was shown on IBC. In addition, two of its three Eurocopter AS355 news chopper are capable of transmitting high-definition livew feeds from its 5 axis gimbal HD camera mounted on the nose of the aircraft.
The cameras will be deployed to all of its regional stations across the country including the main headquarter in Broadcast City at Capitol Hills, Diliman, Quezon City.
The conglomerate invested in a tapeless technology from EVP, a first of its kind in Southeast Asia. it provided the network a non-linear post production workflow and wireless access on remote areas via media access management system utilizing the HD OB Van and Xt(2) provided in partnership with EVS and with the integration with WAM, Pacific, Inc. and Avid Technology and through Wi-Fi network.
Digital archivingEdit
Intercontinental Broadcasting Corporation started digitizing its content in 2010 when invested in a 3 million dollar deal with IBM Corporation that includes a hardware infrastructure support and 2 petabytes (2000 terabytes) of storage capacity that is expected to grow by 30% over the years as IBC generating over 500 hours of content a month. The technology, 13 million dollar deal integration with Dalet Digital Media Systemsa and Adiv Unity ISIS (Infinitely Scalable Intelligent Storage) will enable IBC to digitize and store its over 13,000 hours of television content and its library of over 2000 films. The Big Dipper Digital Content & Design, Inc. is the subsidiary that oversees all of its digital assets.
Competition
Edit
From 1977 until 1988, IBC was the number one television network in the country, showing full-length Tagalog films and its primetime lineup, as IBC ranked the number one slot among the five television networks. During the Aquino administration, IBC was sequestered and the network's ratings became dead last from being number one in the spot from 1988 to 1996.
Since its inception in 1996, IBC has been reportedly on Top 3 among the leading TV networks ABS-CBN and GMA Network .It also gained its rating and popularity because of their primetime block: VTV (1996-2000) and Viva TV (2000-2003). Upon in 2010, TNS Philippines started to offer media research through Kantar Media (formerly Kantar/TNS). At the same month, IBC regained its foothold in TV ratings and reached the number three most-watched television network among the competiton, according to the Kantar Media survey when it began the PBA and NBA games. It also gained its rating on their primetime block with the most watched of it is the PBA games, which started to lead the ratings. The network made in competition with the two giant networks ABS-CBN and GMA Network, it gained popularity upon airing the local version of the top-rating franchise game show Who Wants to Be a Millionaire? lead the ratings game. Also, it rose to the occasion by its reality singing search show Born to be a Superstar. The network's flagship news program Express Balita became the most-watched prmetime newscast in the country. But upon in 2014, it gained more popularity to regain its glory days when it begin to producing and airing the first ever fantaserye Janella in Wonderland. Also in the same year, IBC was another first in Philippine television to air the Colgate-Palmolive commercials.
Today, the programming competion continues in the production of numerous IBC shows in the top against its rival network ABS-CBN and GMA Network based on the date of Kantar Media survey. The production of various shows were up to par with its two giant networks, the first ever primetime fantaserye Janella in Wonderland which started to lead the ratings game and became a hit, with an overnight rating of 36.2%, the highest rating for a pilot episode and the first fantaserye to gained 31.1% ratings, The PBA games which maintained its weekend primetime supremacy every Saturday and Sunday nights; to be followed by the local version of the US hit game show Who Wants to be a Millionaire? got 35.9% record rating making it the Philippine game show to achieve the highest ratings in IBC's history as the top-rater, Maya Loves Sir Chief which became a huge success of the Saturday primetime feel-good habit sitcom with 29.8%, and Viva-produced singing reality-talent competition Born to be a Superstar which became a hit with 33.2% contributed to IBC lead in Mega Manila.
Since then, the two top networks ABS-CBN and GMA Network are in tight competition while the number three slot also joined by IBC which became the third leader, TV5 which became fourth and RPN as the audience share that a much improving battle of dominance in the race which puts all TV shows to a strong test of network war.
According to Kantar Media Philippines, IBC makes a big milestone for as it recaptures Mega Manila and nationwide with an audience share of 30 percent vs. ABS-CBN's 50 percent and GMA's 42 percent. It also got a whooping 25 percent audience share vs. ABS-CBN's 50 percent and GMA's 31 percent on the national ratings. IBC leads in Metro Manila with 26 percent vs. ABS-CBN's 43 percemnt and GMA's 34 percent.
The network currently leads in both Kantar Media and AGB Nielsen, with ABS-CBN being reported to have 28.5% market share in Kantar Media compared to ABS CBN's 45% and GMA's 33%, also and 25.3% market share in AGB nielsen compared to GMA's 33.1%, ABS-CBN's 30.3%, TV5's 27.4% and RPN's 21.7%, both in March 2014. Thus, IBC is currently the number three television network in the country.
At the turn of the first decade of the century, competition was up against its closest competitors ABS-CBN and GMA Network. Moreover, the data released by AGB Nielsen show the Mega Manila data, which favors GMA in the Mega Manila ratings while Kantar Media releases the Total Philippines ratings (National Urban and Rural Households), which favors ABS-CBN and IBC.
Controversies
Edit
In recent years, IBC has been involved in several controversies involving its subsidiaries and programming.
Broadcast City is SuspendedEdit
Broadcast City was suspended by the Movie and Television Review and Classification Board (MTRCB). The IBC management and IBC Board of Directors was suspended from the reporters of IBC News and Current Affairs are Dave Llavanes Jr., Pia Castro and Greg Gregorio becoming the suspended reporters for 20 weeks and 20 months a year. The reporters are Dave Llavanes Jr. and Greg Gregorio are they harsh and vengeful verbal responses to fake Mike Arroyo is angry and very mad on its live broadcast of the network suspension.
Arroyo also filled additional reporter against Jeffrey Zaide prosecutors action police denied the charges as gentleman Mike Arroyo to against killing debt-fee demanded killing 50 focked people tampered. The suspended of privatization in Broadcast City to kill the burning fire among the two sequestered stations are Radio Philippines Network and Intercontinental Broadcasting Corporation were the location suspension.
The MTRCB suspended the IBC news reporters from two weeks of July 22-August 2, 2013 to the suspension location killers. Channel 13 is questioning the agency's action, declaring that threaten the freedom of the press. The brawl behind that Vice-President Lito Ocampo Cruz decision to suspend IBC Board of Directors.
Privatized ControversyEdit
The suspension of the privatization of IBC was sequestered by the government of PCGG will compare to suspension of the Movie and Television Review and Classification Board (MTRCB) plans to suspended which the rumors and deniedto kill and burning the Broadcast City in Quezon City office was prematurely filed. Since were not be sold to the network and even the privatization afloat for this time.
Some of the studio equipments, cameras, lightning and props in cash and budgets in the radio-TV operations of programming and airtime of them revitalized.
Kapinoy Network against ABS-CBNEdit
In July 2013, Intercontinental Broadcasting Corporation filed a lawsuit against the management of ABS-CBN Corporation, the leading conglomerate media company of violating the suspension of the Movie and Television Review and Classification Board (MTRCB).
IBC also continues to be dominated by the two leading network ABS-CBN and GMA Network. IBC argues restriction of foreign wentities to operate and owns a Filipino company especially on the broadcast media company. IBC dispites ABS-CBN that it was established to nurd the anti-network laws.
Controversy against IBC, Viva and Asian Telvision Content in favor of SecaratsEdit
Therefore, Viva chairman and CEO Vic del Rosario, Jr. said that Viva denied into the contract talent of IBC against TV5 include Viva stars like Yassi Pressman, AJ Muhlach, Ella Cruz and Shy Carlos will be transfer to the Kapatid network, while ATC president and CEO Engr. Reynaldo Sanchez overhelmed causion that the content provider Asian Television Content Corpoation (ATC) decided to cancel and expireed contract of IBC because they ceasing its content provider in December 30, 2015, in favor of the contract with Seccarats Talent Management Services under IBC already began in September 12, 2015 as the current partner, including their young artists are Cherryz Mendoza, Justin Ward, Hiro Volante, Keith Cruz, Carleen Sky Aclan, Emman Franc, Renz Aytona, Patrisha Samson, Michael Tañeca, etc. The said talent management initially cause controversy after the former talent partner IBC which Viva transferred to TV5 and Asian Television Content was ended in 2015 filed an injunction to signed a contract as IBC made a contract of Secarats a year later. Since then, Secarats had a reputation for their successful talent and producing impactful programs and movies, which showed in prior partnership with IBC. After the court decided in favor of the Secarats-IBC partnership, it made after resigned a contract to Secarats with the former partner PTV for the Sunday youth-oriented variety show for teens and kids TSAS (The Sunday Afternoon Show) from April 19 to August 2, 2015.
Divisions
Edit
IBC Entertainment Group
Central Library
IBC Engineering
I-Post
IBC Creative Communications Management
News Archive
TOC (Technical Operations Center)
Traffic
References
Edit
External links
Edit
Community content is available under
CC-BY-SA
unless otherwise noted.